The Memory of Kamuy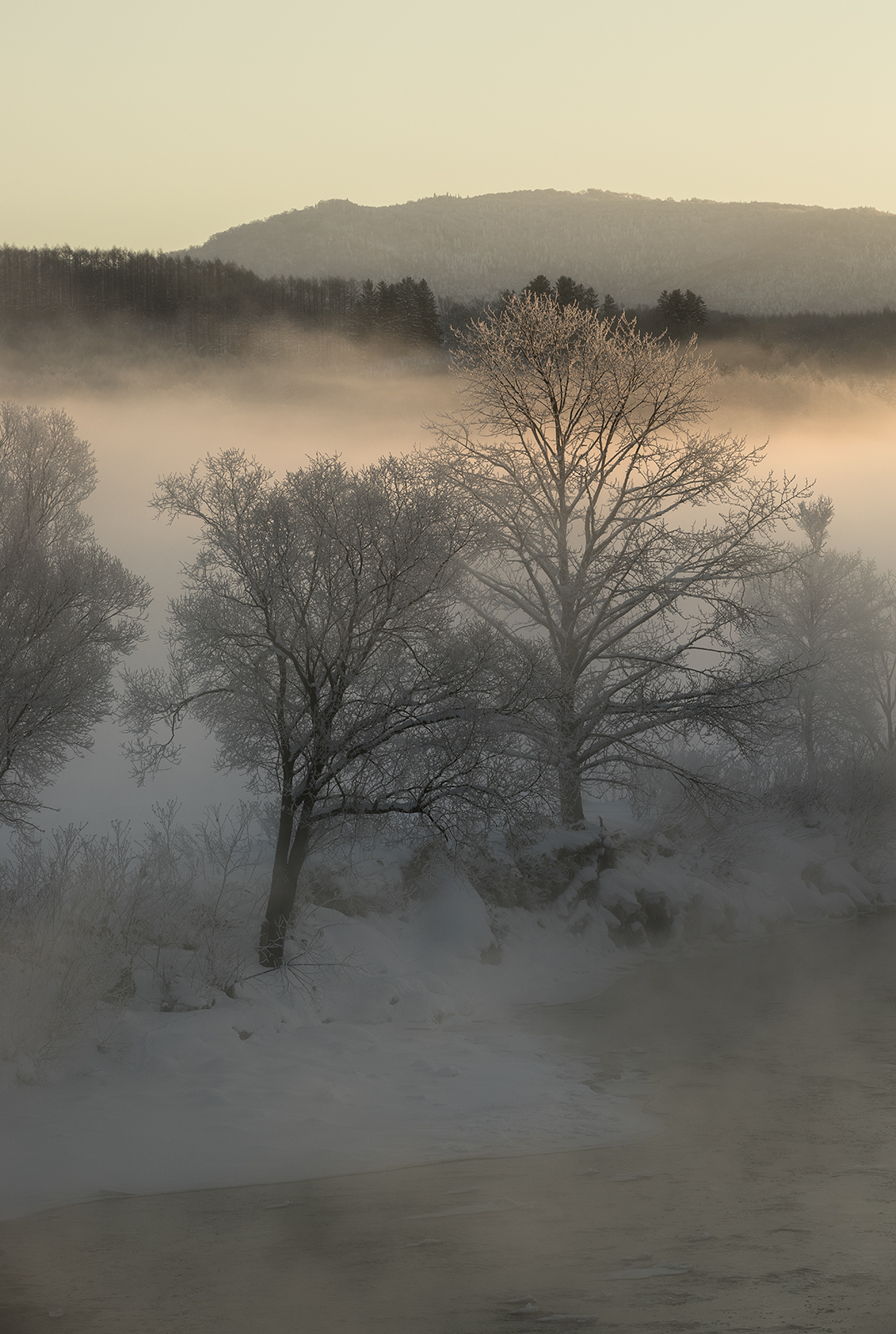 『カムイの記憶』

私は北海道で生まれ育った。北海道はアイヌ民族がカムイ(神々)として崇敬し、日々祈りを捧げ暮らしていた大地だった。開拓時代になると、原始の森は切り拓かれ、自然は急速に失われていった。生まれた土地への信仰心は私にはなかったが、遭遇する景色に心を惹かれていくうちに大地に畏敬を抱くようになった。凍った湖、霧の川辺、早朝の流氷……。その幻想的な風景は北海道の寡黙な意志として、私に信仰心を植えつけた。「いつかは進みゆく世と歩をならべる日が来る」とアイヌは言う。自然が危機的な状況にある今こそ自然への信仰心は共生への手段ではないか。私はかつてカムイがいた景色の記憶を辿り、神々へ祈るように北海道を撮った。

『The Memory of Kamuy』

I was born and raised in Hokkaido. Hokkaido was a vast land that the Ainu people revered as gods (the Kamuy) and offered up prayers every day while living there. When the pioneering period began, the primitive forests were cleared and nature was lost rapidly. I did not have any faith in the land where I was born. but my heart was drawn to the landscapes that I encountered repeatedly and came to reverence the land. Frozen lakes, misty riversides, early morning drift ice. Those magical landscapes planted faith in me as the reticent will of Hokkaido. The Ainu say, "Someday, the day when we walk in step with the advancing world will come." In the current age when modern nature is in danger, is faith in nature not a method to reach coexistence? I followed the memories of the landscapes where the Kamuy once existed and captured Hokkaido as if praying to the gods.
Paper : Hahnemuhle Photo Rag
Print : Archival pigment print
Edition : 10
Paper Size : 416mm(W)-590mm(H)
Flame Size : 516(W)- 690mm(H)